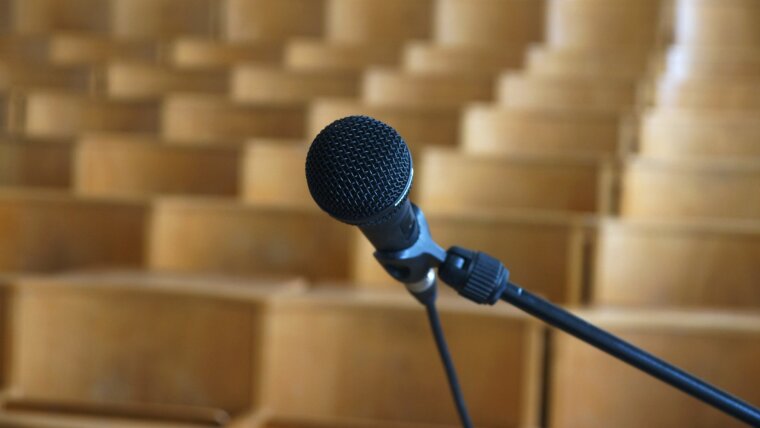 JERS WS 22/23
Vortragsreihe des GK EIC
Mirkrofon in einem Hörsaal
09.11.2022 14:00
Cornelia Lawson (Manchester Institute of Innovation Research and Innovation Management and Policy Division):
"Miss or Match - PhD training and job market satisfaction"
23.11.2022 14:00
Erik Monsen (University of Vermont): 
"Linking Community and Economic Resilience to Self-Employment and Entrepreneurship: A Rural Ecosystem Perspective"
30.11.2022 14:00
Isaac K. Ofori (University of Varese): 
"Towards Sustainability: Foreign direct investment, economic freedom and inclusive green growth in sub-Saharan Africa."
30.11.2022 16:00
Peter Andre (briq - Institute on Behavior and Inequality): 
"Narratives about the Macroeconomy*"
01.12.2022 10:15
Mathias Klein (Sveriges Riksbank):
"The Political Costs of Austerity"
07.12.2022 14:00
Michael Stützer (DHBW Mannheim):
A golden opportunity: The gold rush, entrepreneurship and culture
11.01.2023 14:00
Chi Huyn Kim (University of Bonn):
"Unemployment risk, portfolio choice, and the racial wealth gap"
18.01.2023 14:00
Alyssa Schneebaum (WU Vienna):
"The Gender of Economics."
25.01.2023 14:00
Diego d'Andria (FH Schmalkalden): 
"Universal, targeted or both: Effects of different child support policies on labour supply and poverty - A simulation study"
01.02.2023 14:00
Sebastian Rüth (University of Erfurt):
"Monetary Policy and Exchange Rate Anomalies in Set-Identified SVARs: Revisited"